Hello all!
We are the developers of the Non-Linear Text Quests game bundle, which was recently released on Steam. Some time ago we were contacted by the representatives of steamgameupdates.com website. They said that they were interested in our game and proposed to answer some questions. In the result, they posted the interview, and you can find it here.
We are cross-posting this interview below.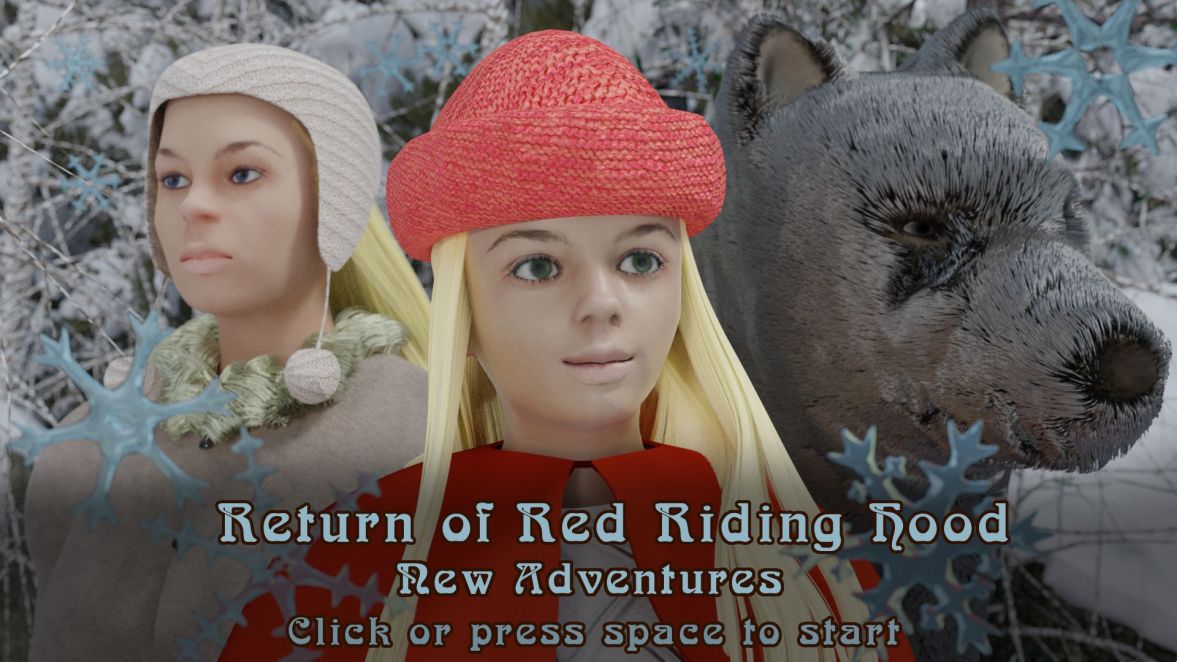 1. Tell us a bit about your game and what was it that inspired you to make this game?
Non-Linear Text Quests was supposed to be a bundle with Return of Red Riding Hood, New Adventures as a main game and Am I a Monster? as additional game. But then we remembered about other great games we once played. We were pleased to find out that their authors agreed to include their games in our bundle. So we added a Community games section to the main menu with the following games: "Returning the Quantum cat", "Watch", "Shturman".
Return of Red Riding Hood, New Adventures is a non-linear comic story which has a text quest for the first part and a visual novel for the second part. The game characters were borrowed from the well known tale Little Red Riding Hood by Charles Perrault. Our goal was to create the most non-linear plot with lots of different paths and choices. Thus, Return of Red Riding Hood, New Adventures is a combination of alternative realities. Turn of events depends on who will carry the pastries; Mother or Red Riding Hood, and on what filling for the pastries they will choose. Will it be meat or vegetables, will it be winter or summer and so on.
This was the very first game we sent to Steam Greenlight which was simply called Return of Red Riding Hood at that time. While we were waiting for it to be greenlit, we released Return of Red Riding Hood in Google Play and itch.io. So when we finally passed Greenlight, we decided to make new adventures with the same setting for the Steam version. Because of high non-linearity it was hard to create long plot branches, so the game is not very long. That's why we decided to make a bundle. Besides, we had a game about a werewolf "Am I a Monster?" which was initially created for Ludum Dare. We made new pictures and added music to include it to our bundle.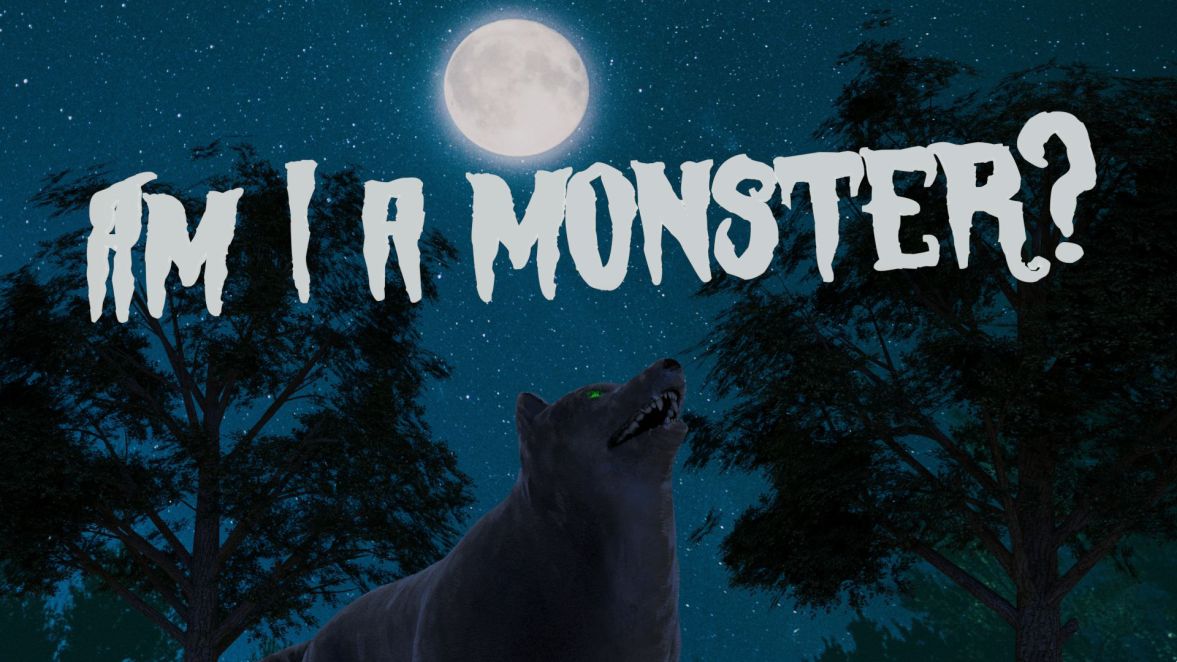 2. Naming a game is almost always one of the most difficult tasks since that's what people identify it with. Was this name the first choice for the name? If not then what were some other options you were looking at?
We spent some time, thinking about the main title of the bundle, because it should be informative, giving the player the idea of what games it contains. It was suppose to say that those are non-linear text stories with puzzles. One of the initial names was Non-Linear Book Hub, but we rejected it, because it said nothing about the puzzles and would give reference to game-books. Our games are similar to game-books (like Fighting Fantasy ones) but they are different. Another title we rejected was Non-Linear Text Games and finally chose Non-Linear Text Quests, because "text quests" word-combination is well known in Russia and creates correct connotation.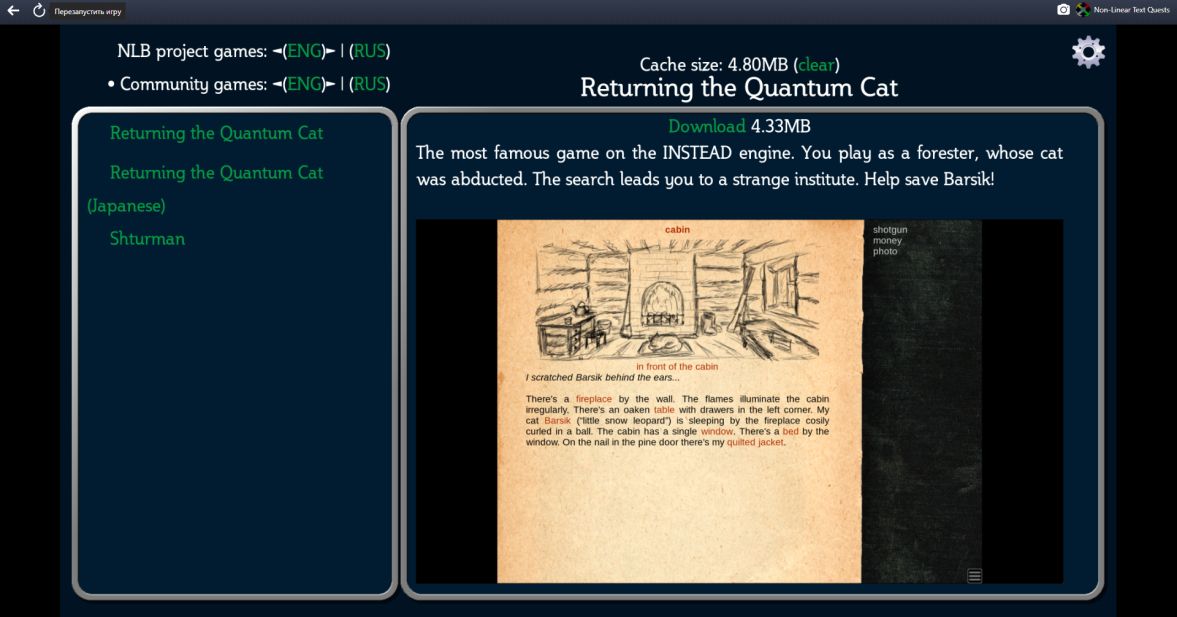 3. What sort of thought process went behind the artwork for this game?
We chose 3d style because it's cheaper than drawing pictures by hand from scratch. We use Blender 3d because it's convenient and free. Of course it took time to study it, and there is still much more to learn. Blender helps to set lighting, shadows and other effects which artist has to calculate by himself. We also use MakeHuman 3d software for creating human characters. Simple interface helps to create a character rather quickly. Then 3d model can be exported to Blender to be used for further processing.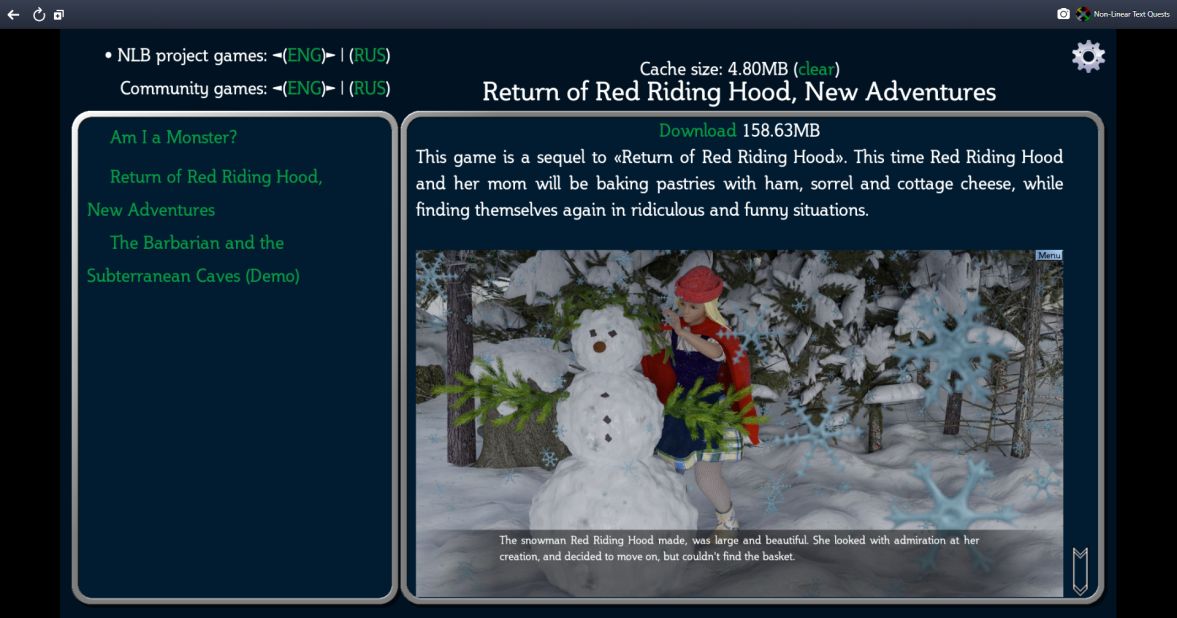 4. What was the major challenge in developing this game?
Return of Red Riding Hood, New Adventures is a sequel to Return of Red Riding Hood Enhanced Edition, based on the same idea, so the main challenge was to make new plot branches, which would keep the original spirit without copying events and ideas. Plus, we wanted to make funny stories without using the same jokes.
We also tried to make pictures, text and music complementary to create proper sentiments and emotions. In Return of Red Riding Hood, New Adventures the basic objective was to make player laugh, whereas in the original game (Red Riding Hood Enhanced Edition) we sometimes wanted to scare the player or make him think.
For example, in the scene where Red Riding Hood was walking through the deep snow, music was slowed down to show that the girl was tired and it was difficult to move forward. We would often use Skype to edit certain pictures together with the 3d artist, trying to make proper facial expressions on the characters and better placing of them in the 3d scene.
We can say the same about the community games. The authors also tried to create proper atmosphere by choosing music and pictures.
From the programmer's point of view in the previous games we used INSTEAD engine the way it was, simply by adding our game there, without changing the source code. To make the bundle though, we had to change INSTEAD code by adding new functions, such as network functionality.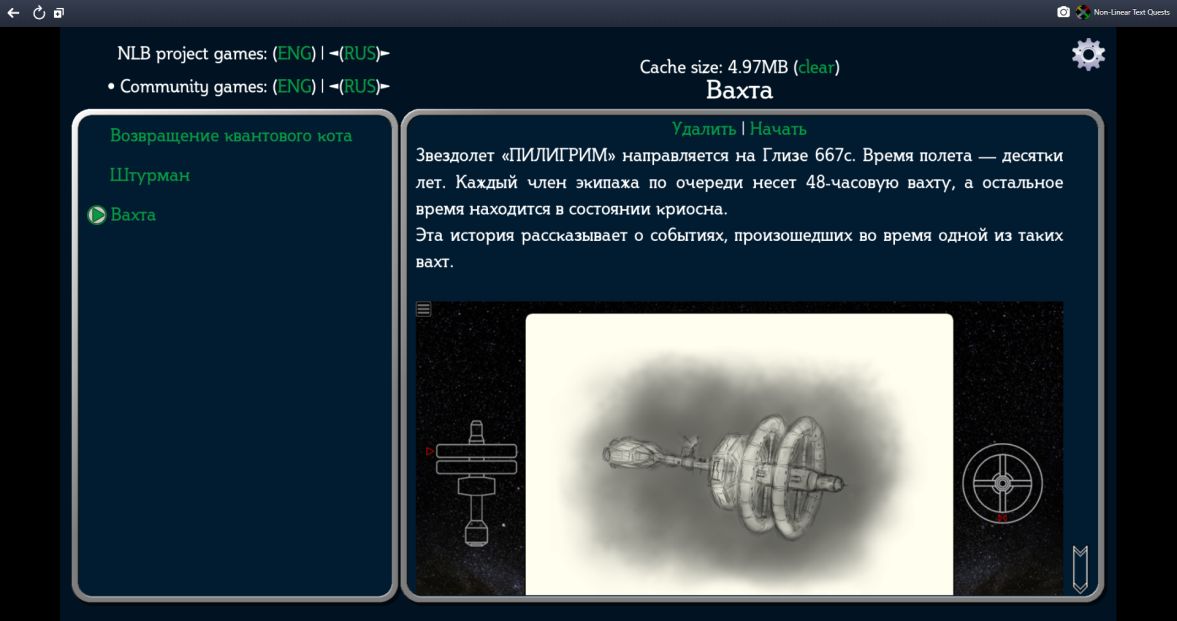 5. Any in-game secrets that could be easter eggs for players to discover?
Return of Red Riding Hood, New Adventures contains a lot of references to different products like films and games! We wouldn't want to make spoilers, because players might want to find them by themselves. There are references to Papers, Please, No Man's Sky, To The Moon, Dark Souls, Doki-Doki Literature Club and others.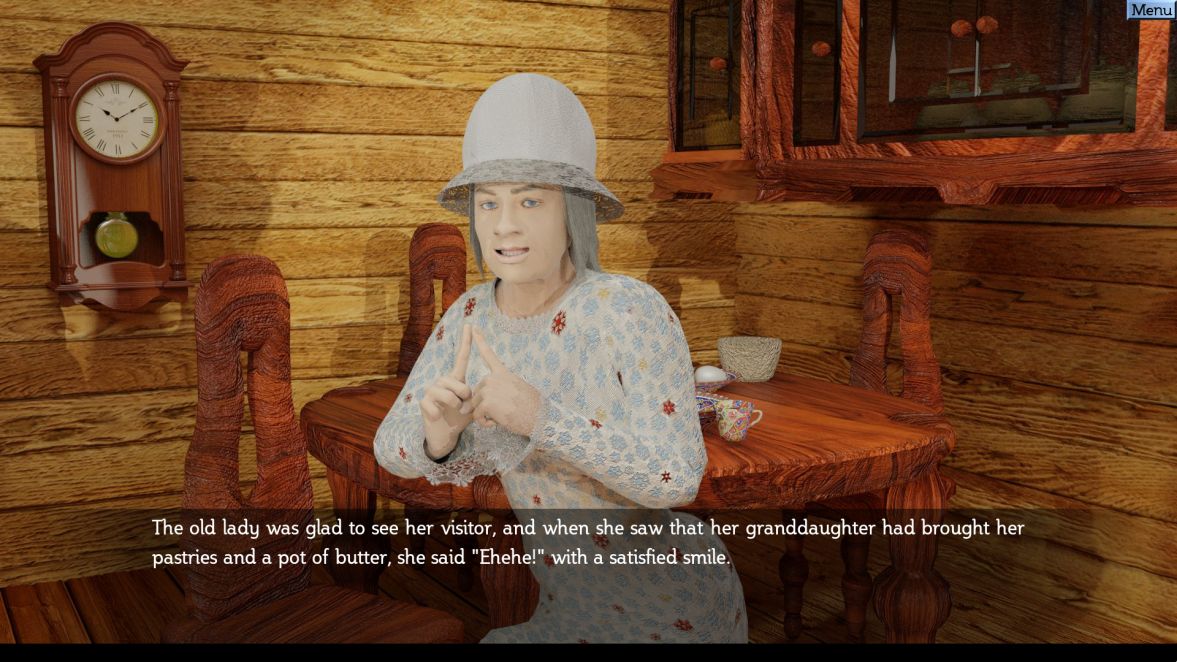 6. Why do you consider Steam as a platform for your game and is there any other platform you look forward to get your game onto or already have?
While working on the circulation of our bundle, we wanted to use as many platforms as possible. PC platforms are itch.io, Gamejolt, Steam. The bundle is also available in Windows Store and Google Play (together with INSTEAD-NG application). We're also planning to release the bundle on Facebook Gameroom. Steam is currently the major platform for us, because we use it for quite some time and know what to do to be relatively successful when your game is released. Plus, Steam traffic, even without using additional advertising, allows the game to draw attention.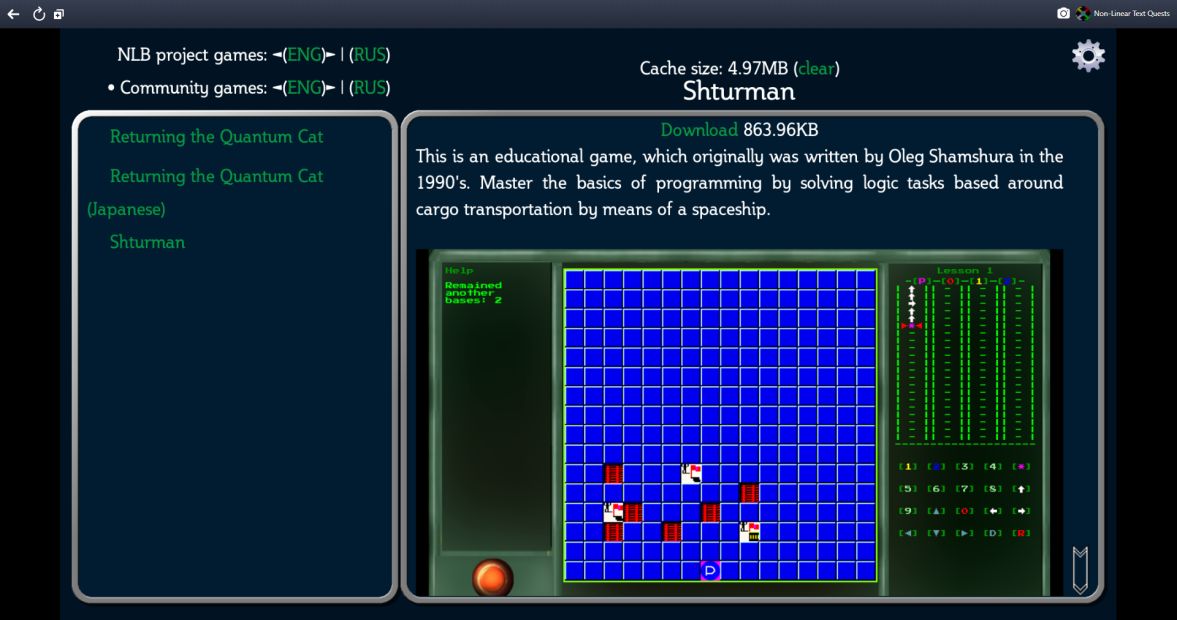 7. How much time did it take to get this game developed and what can players expect in updates for this game?
It took us around 5 months to finish Non-Linear Text Quests. We are planning to develop the bundle by adding our games and games from other authors on INSTEAD engine. After the release we managed to add a few new games. Those are games by Pyotr Kosyh "Another Mars" and "Mansion".
Furthermore, watching streamers playing our game demonstrated that the interface of the main menu in our bundle wasn't very successful. We are planning to make a new, more intuitive and simple interface, showcase style maybe, to make it easier to pick a game.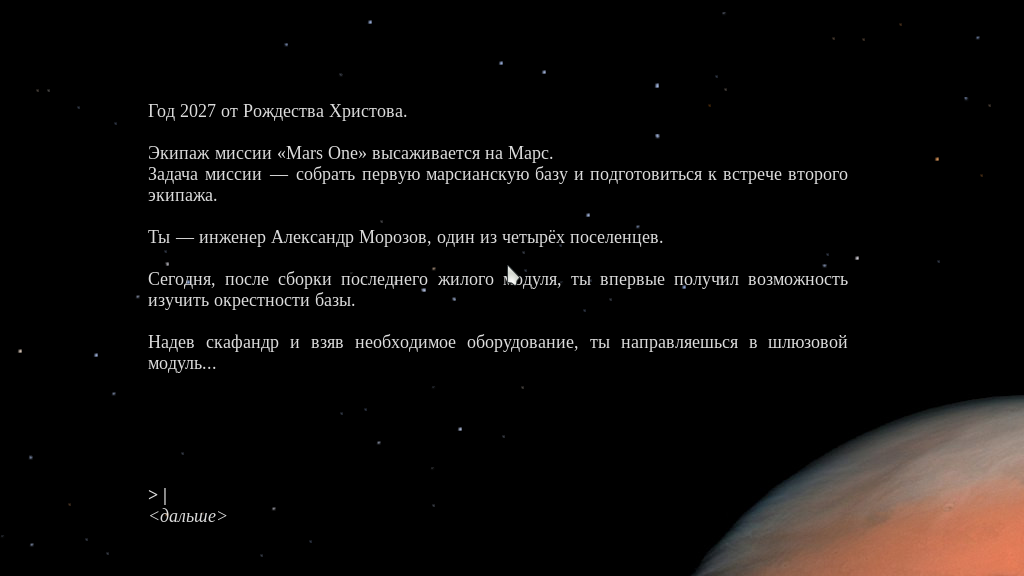 8. What are your future plans as a game developer?
We are planning to keep making games. We'd like to switch from visual novel genre to something more like classic quests and adventure games like Myst or Shadowgate.
We also plan to decrease the amount of text in our games by adding more gameplay and graphics. Text will be mainly used for dialogues and item description.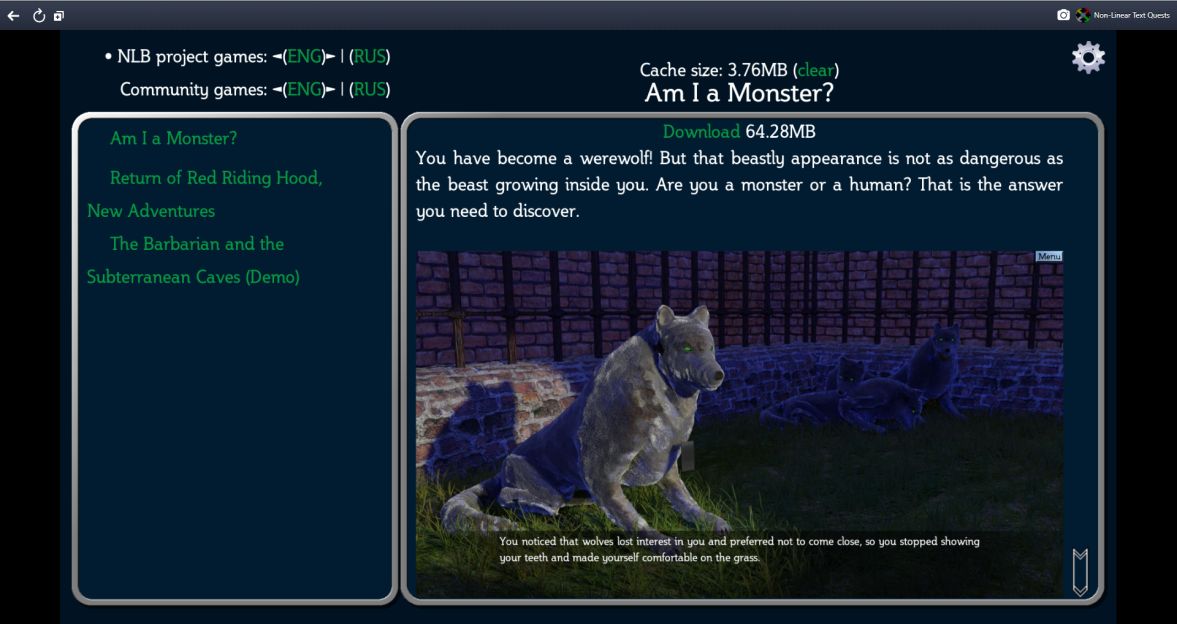 9. How long have you been developing games and what is the most enjoyable aspect of game development according to you?
We are developing games for about 4 years now. We like the creativity involved, the opportunity to express our thoughts and ideas. We love to communicate with other people through our games. Thanks to the games we got acquainted with interesting people, like the supervisors of Visual Novels and VN is Life Steam-groups; let's players Diezel Game and Mike Panoots. Now we communicate through the social networks and follow their creative work.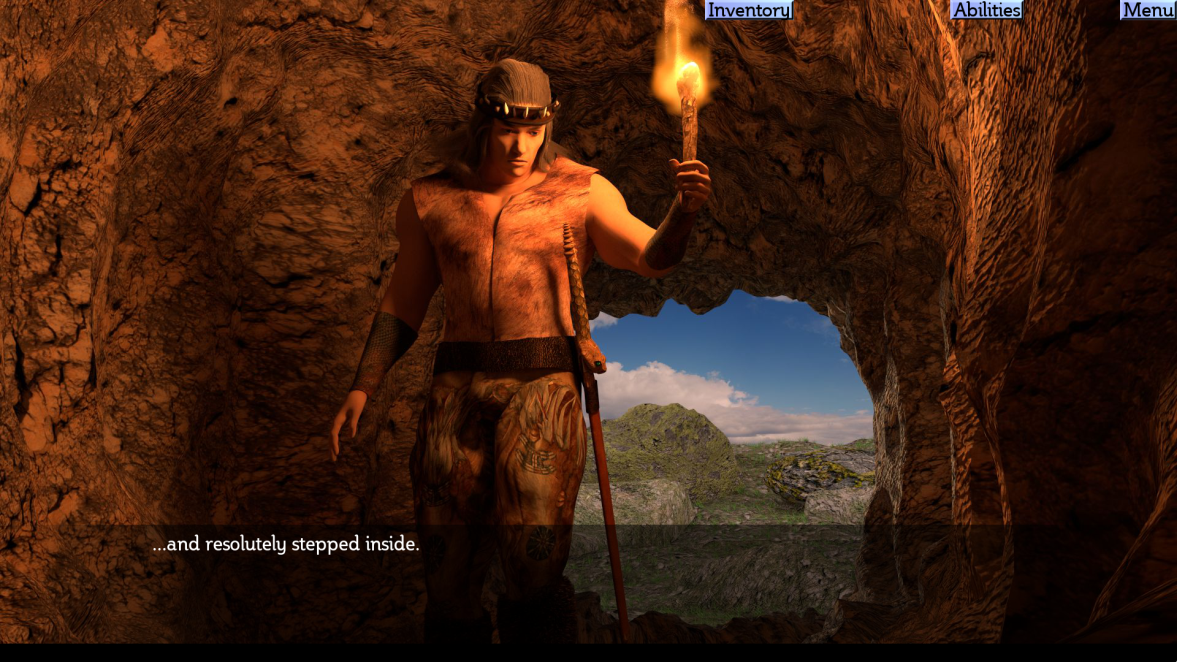 10. Have you developed the game solo or you have a team working with you?
Our team consists of three members. I am the chief developer and represent our team in the press and social networks. My wife helps me, who is a script writer and her brother is responsible for 3d graphics and translation.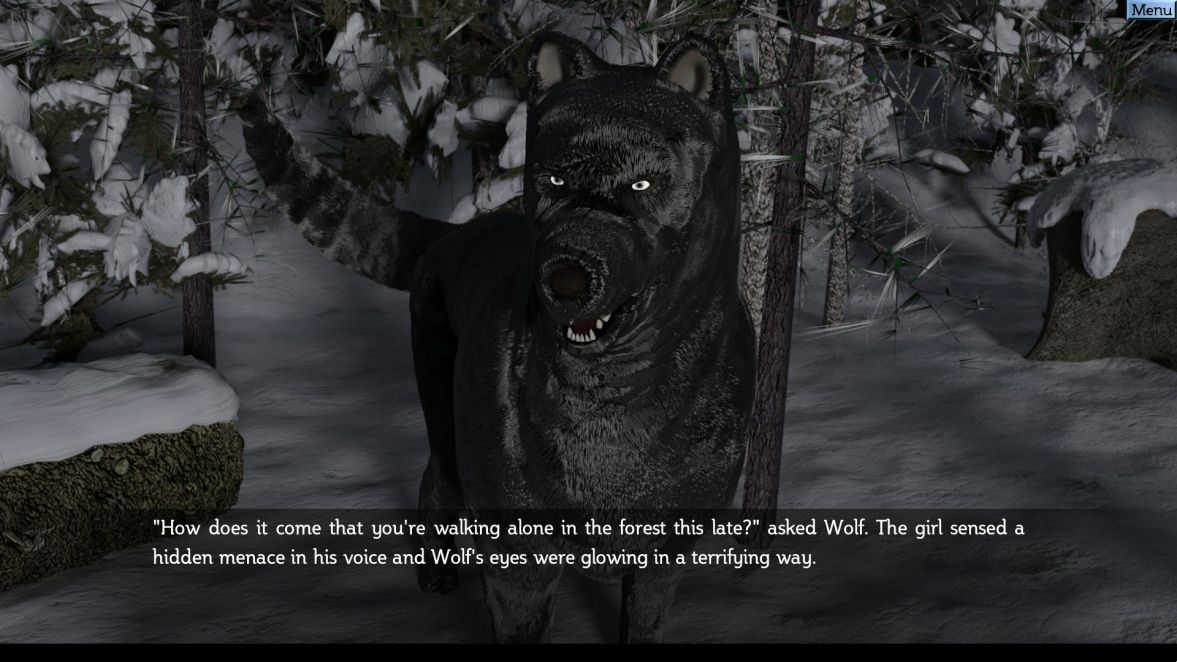 11. What are your personal favourite games?
We like games of various genres. I personally like different RPGs with the emphasis on the plot like The Witcher, Fallout, Arcanum and Planescape : Torment. Other team members like Heroes of Might & Magic, Gothic, Dungeon Keeper, The Banner Saga and Warhammer: Total War. Sometimes we play relaxing games like solitaires. We also play visual novels because, we like to read 🙂
12. Any message for our readers?
Play good games which will keep you entertained and carry you into the world of adventures! Try Non-Linear Text Quests because it's free to play. Plus, it's not one game but the whole bundle, and we're sure that everyone will find something there to his or her satisfaction. All the more we are planning to enlarge the bundle in the future.
If you liked one of the games from our bundle, it would be cool if you leave a small review on Steam. We want to know your opinion about our product and, besides, reviews allow the games to become more noticeable in the store. And, of course, we take your comments into account when making new games. Perhaps, thanks to your review somebody will decide to download Non-Linear Text Quests.
Good luck!