Hello all!
We've added the game "Mansion" to our bundle Non-Linear Text Quests (Russian and Spanish languages are supported at this moment).
This game is hardcore quest with lots of difficult puzzles. Help Ivan to find his younger brother, who disappeared in a strange abandoned mansion.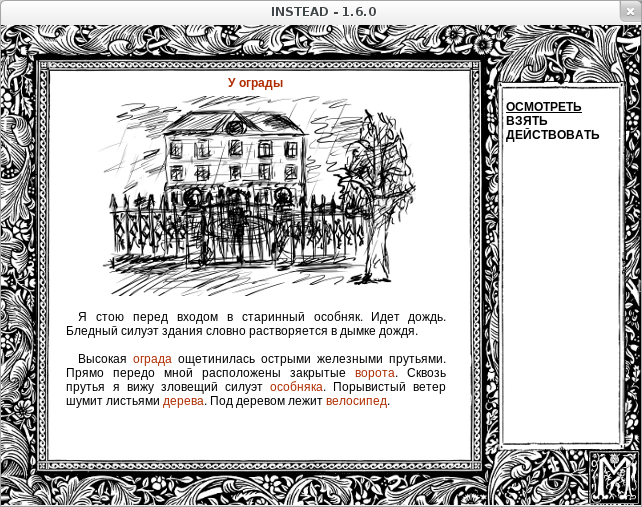 Game controls resembles classic point and click quests: you select the action verb and click on the object. You can also perform actions with the help of inventory items.
Also we've added brand new game "Another Mars" by Peter Kosyh. It is parser text adventure, where you assume the role of the "Mars One" mission astronaut (the game is in Russian at this moment).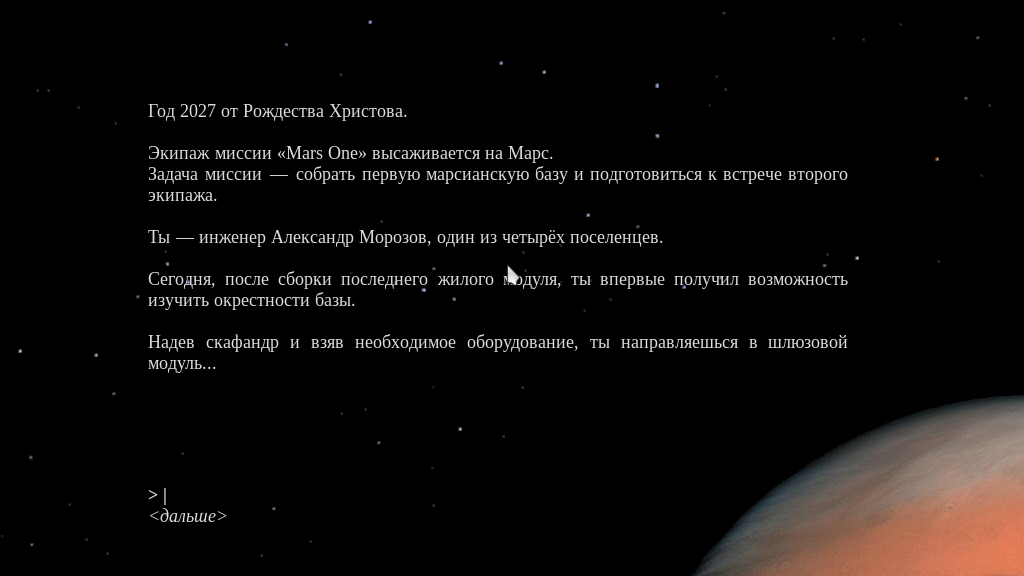 These games are located in the Community games catalogue of Non-Linear Text Quests. To launch these games, please follow the steps below:
Select desired launcher UI language in the correct catalogue (Community games)
From the list on the left, select the game you want to play
On the game page, click "Download". The game download process will be started, please wait.
Click "Start" to launch the game