Hello, all!
We are pleased to let you know that the page for our new game bundle "Non-Linear Text Quests" (which will be available this summer) has appeared on Steam. It's a bundle of text games from different authors which will be absolutely free.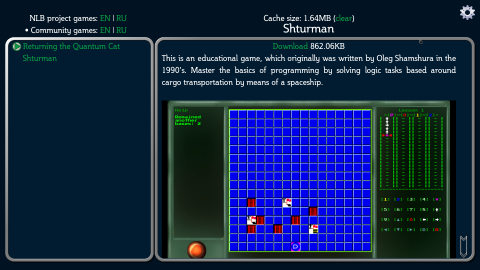 Originally it was supposed to be our old version of a free game about Red Riding Hood, which had few pictures and no quest elements. But we decided that we shouldn't add the old game which you can find on either Google Play or itch.io (the Enhanced edition you can buy on Steam). We decided to make a new bundle with some of our games and games from other authors from the INSTEAD community.
Generally, this bundle is like one game on INSTEAD. Here you can read the description of the games before launching them and look at screenshots.
Moreover, a catalogue of available games is located on our website, and when a new game comes out, its title will appear in the list of available games, which you will be able to download and play.
The INSTEAD platform has a good online game catalogue, and some games can be launched from your browser. But not all games work properly from a browser because of the amount of content, animations, etc. Unfortunately not all of those games can be published on Steam because of the author's rights issues, including "Frontier" which we made together with Konstantin Taro. That is why for our upcoming bundle we'll try to choose games with original content, or content under creative commons.
Currently the following games are included in our bundle:
"Return of Red Riding Hood, New Adventures" (NLB project)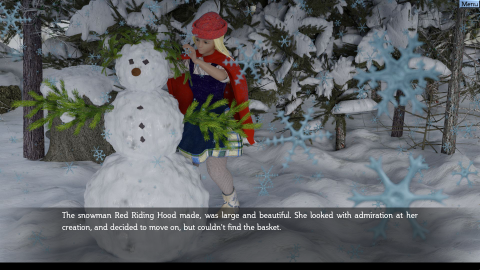 It is a sequel to "Return of Red Riding Hood: Enhanced Edition". This time Red Riding Hood and her mom will be baking pastries with ham, sorrel and cottage cheese, while finding themselves again in ridiculous and funny situations.
"Am I a Monster?" (NLB project)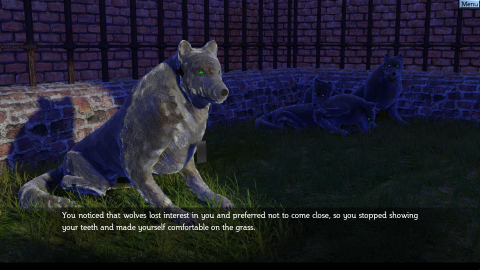 You have become a werewolf! But that beastly appearance is not as dangerous as the beast growing inside you. Are you a monster or a human? That is the answer you need to discover. This is a remake of our game for Ludum Dare, which is available online. This is a visual novel with new illustrations, created especially for this bundle.
"The Returning of the Quantum Cat" (Peter Kosyh)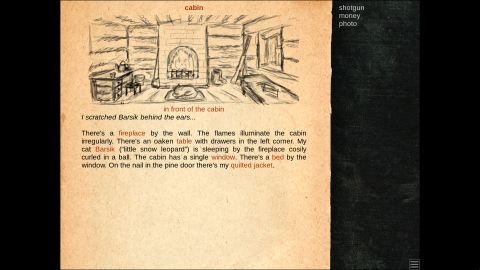 The most famous game on the INSTEAD engine. You play as a forester, whose cat was abducted. The search leads you to a strange institute. Help save Barsik!
"The Watch" (Peter Kosyh)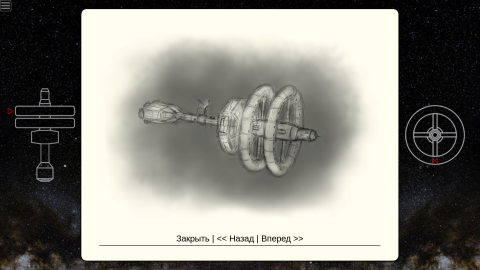 The starship "Pilgrim" is heading to Gliz 667c. Estimated flight time – dozens of years. Every member of the crew is taking a 48 hour watch shift, while the others stay in cryosleep. This story tells about the events during one of such shifts.
"Shturman" (LuckyUk)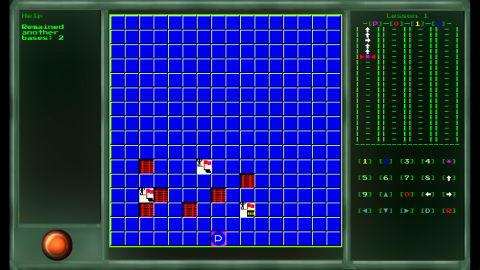 This is an educational game, which originally was written by Oleg Shamshura in the 1990's. Master the basics of programming by solving logic tasks based around cargo transportation by means of a spaceship.
The future of this bundle fully depends on how successful it is going to be on Steam. If players show enough interest, we'll continue to add our games to it, and games of other authors as well. By the way, if you are an author of a game on INSTEAD and wish to partake in this project, (or are against it) you can post in the comments, or you can write to my e-mail, antokolos [at] gmail.com. Please note, that all assets for your games should be created by you or be under creative commons. English translation is not a must, but it would be nice to have, because Steam is an international store and English language helps the author to get more recognition.
You can add Non-Linear Text Quests to your Steam wishlist by following this link:
https://store.steampowered.com/app/531630/NonLinear_Text_Quests/
Achievements for NLB Project games will be available for the Steam versions. Additionally, "Non-Linear Text Quests" can potentially have Steam trading cards, (these were approved by Greenlight) but currently they are not active. It requires the games to have microtransaction support, so they can't be free.
There is no way of making the bundle a paid one, but we're not sure about adding microtransactions yet. Perhaps in the future we'll add some kind of donation-based transactions, which will unlock the cards.
If you want, you can launch the bundle right now! Although, there is currently only one demoversion of "The Barbarian and the Subterranean Caves" from NLB Project there (the other games are in progress). But games from other authors are already available!
Version for Windows (32-bit): https://nlbproject.com/dist/nlbhub-dist.zip
Version for Linux (32-bit): https://nlbproject.com/dist/nlbhub-dist.tar.gz
Launch through run.bat/run.sh in the game folder. NOTE: This is a preliminary version. Please report via comments or email should you find any bugs. I'll try to fix them promptly.
I hope you'll enjoy this bundle!
Happy Gaming!!